Alexandroupoli Swimming
Swimming
Alexandroupoli, a modern seaside town, with a clearly influenced culture by its location, at the crossroads of Asia, Europe, the Mediterranean and the Balkan Peninsula, but completelly safe with excellent sports facilities, youthful profil and an amazing promenade on the waterfront with taverns, seafood restaurants, bars and hotels. It is an ideal Sports camp destination as it can meet your every need.
---
Alexandroupoli
| | |
| --- | --- |
| City | Alexandroupoli |
| Swimming Pool | National Swimming Pool of Alexandroupoli |
| Indoor / Outdoor | Indoor |
| Length | 50m |
| Depth | 3.5m |
Swimming Pool includes:
1 Olympic dimensions pool, 8 lanes, 50m x 3.5m
1 warm up pool
Includes changing rooms, saunas, fitness equipment and grandstand seating capacity of 1000 spectators
Natural gas is used for heating and cooling the facilities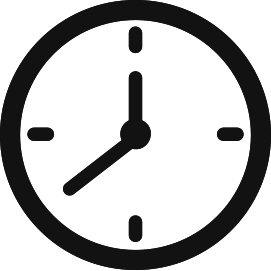 Best Period for Sports
Camp in Alexandroupoli:
Winter time from October
to March
Our Offer Includes:
About Alexandroupoli:
With its strategic position, a crossroads of sea and land routes, Alexandroupolis connects Europe and Asia, East to the West. This beautiful seaside city, whose trademark is a Lighthouse, forms the centre of a truly fascinating region.
In the middle of the 19th century, fishermen from Maroneia and Makri established a small village, named "Dede-Agats", meaning "the tree of the monk". Tradition has it that it took its name from an oak tree, under the shade of which had preached and been buried a dervish.
City of tradition and modernity, a city of relaxation and entertainment, the city of the sea and tourism.Capital of the county with all the services available to visitors and the welcoming spirit of 60.000 inhabitants.
Water sports, the comfortable restaurants, cafes, and bars along the pier of the harbor, the luxury hotels and the numerous entertainment options ensure that visitors to the city a pleasant holiday atmosphere and a comfortable stay
In 1871 the little fishers' village obtained a railway connection and the area became easily accessible by land. If we add the bustling port activity, we can easily understand why the area experienced such a great economic prosperity at that time. Traders and craftsmen settled in the city and consulates of various countries were established bestowing a unique cosmopolitan flair on the city.