Date:  27th  – 29th October, 2023
Age Groups:   Boys U12 (2012) & U10 (2014)
Formation:   9V9- 7V7
Match Duration:   U12: 2 x 25' (with a 5' break)  | U10: 2 x 20' (with a 5' brake)
Location:  Athens, Greece
Venue:    Fields with natural and artificial grass
Team Group:     Each team consists of 14 athletes minimum
Total Games:   5
Official Rules:  FIFA
Sanctioned by:   Greek Football Federation
Football Tournament in Greece: Join GreeceontheGo for the Elite Neon Cup in Athens!
Join GreeceontheGo, the trusted travel agency for sports teams, on an authentic football experience at the Elite Neon Cup in Athens, Greece! This October, witness the greatest international youth tournament in the country. We handle all your travel arrangements so you can focus on the game. Immerse yourself in Greek culture, explore Athens, and cheer on the future stars of football. Reserve your spot now for an unforgettable team adventure with GreeceontheGo at the Elite Neon Cup!
At GreeceontheGo, we understand the unique needs of sports teams and have a wealth of experience in handling travel arrangements for international tournaments. Our dedicated team will ensure that your team's accommodations, transportation, and logistics are taken care of, leaving you with peace of mind to fully enjoy the tournament. We go above and beyond to provide personalized service and support, making your journey to the Elite Neon Cup an unforgettable and hassle-free experience. Trust GreeceontheGo to make your football tournament in Greece a resounding success!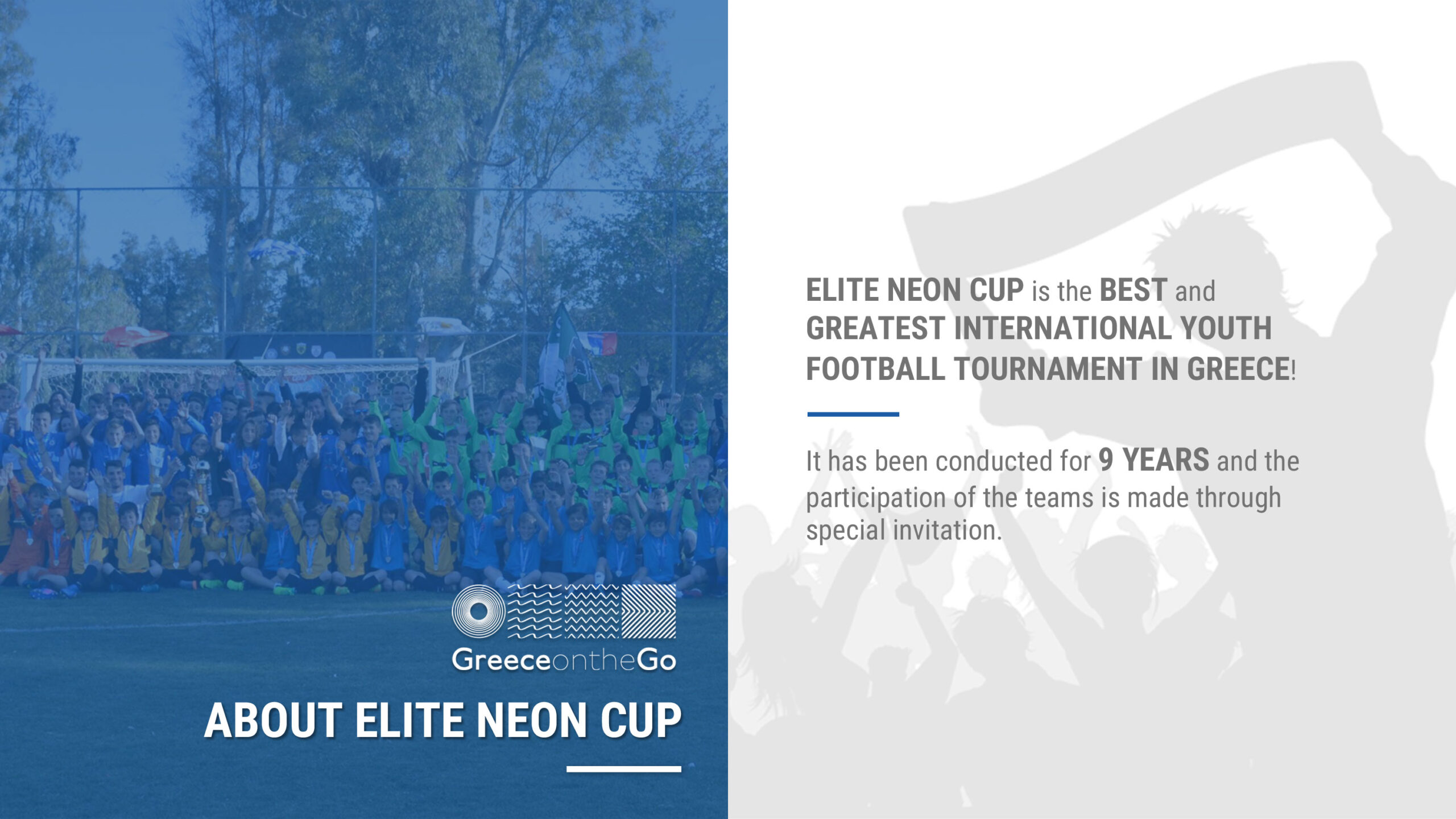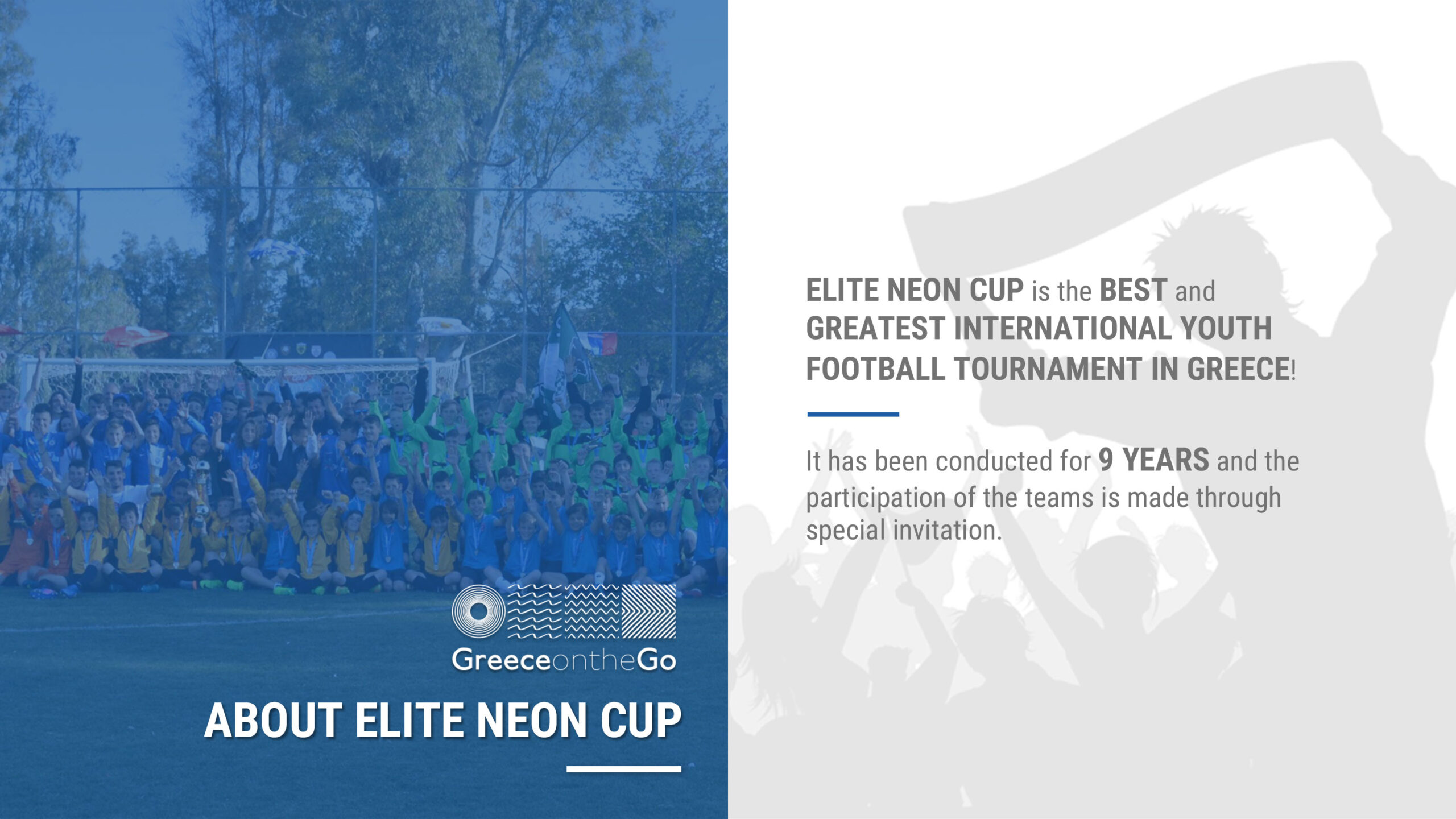 MAIN SCHEDULE:
BOYS U12, U10

26/10    ARRIVAL DAY / TECHNICAL MEETING

27/10    GROUP STAGE

28/10    GROUP STAGE / FINAL STAGE

29/10    FINAL STAGE / CLOSING CEREMONY

30/10    DEPARTURE DAY
* Extra days and training sessions might be added, upon request.
FACILITIES: PAIANIA ATHLETIC CENTER  25' DISTANCE FROM THE HOTELS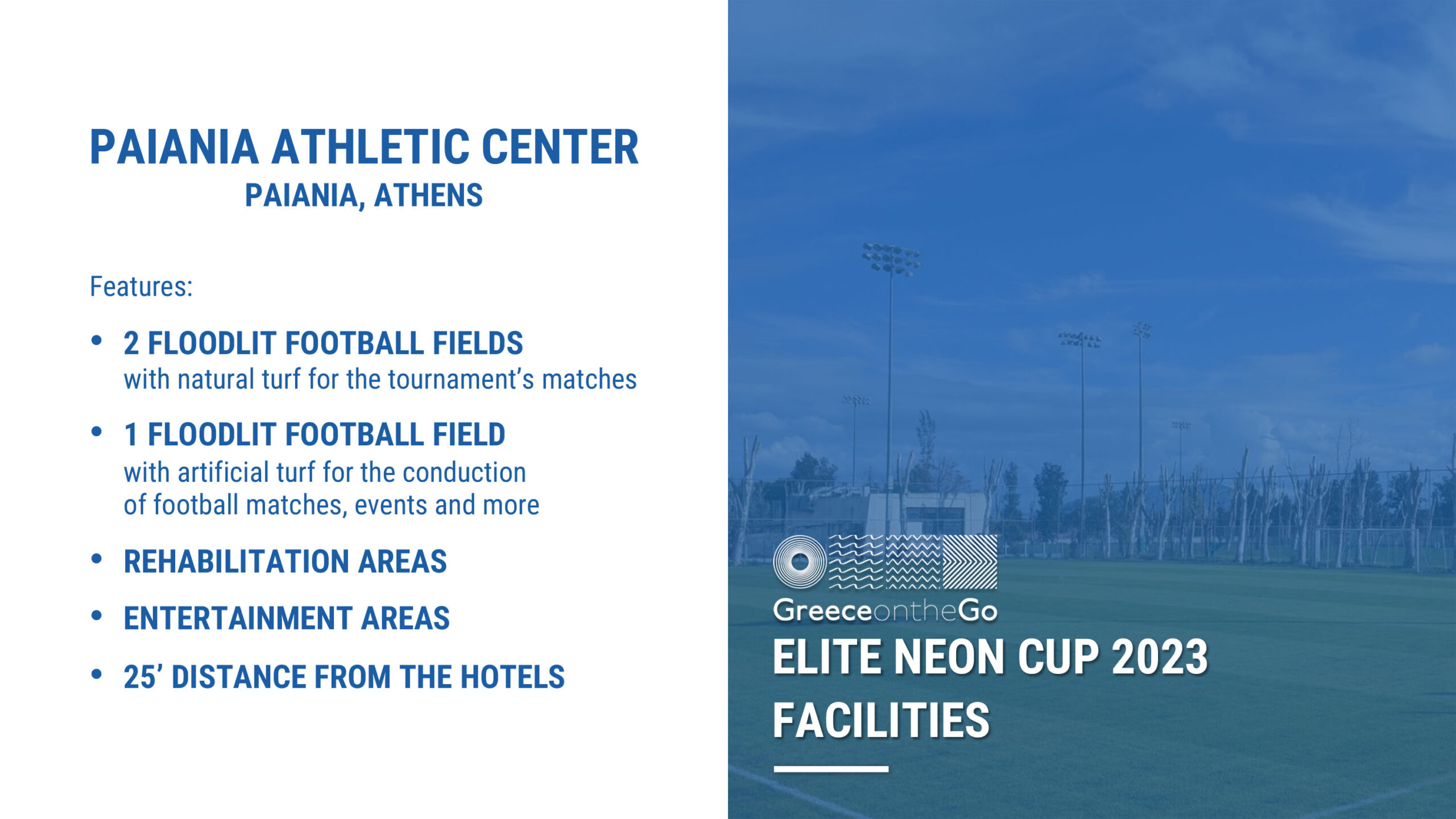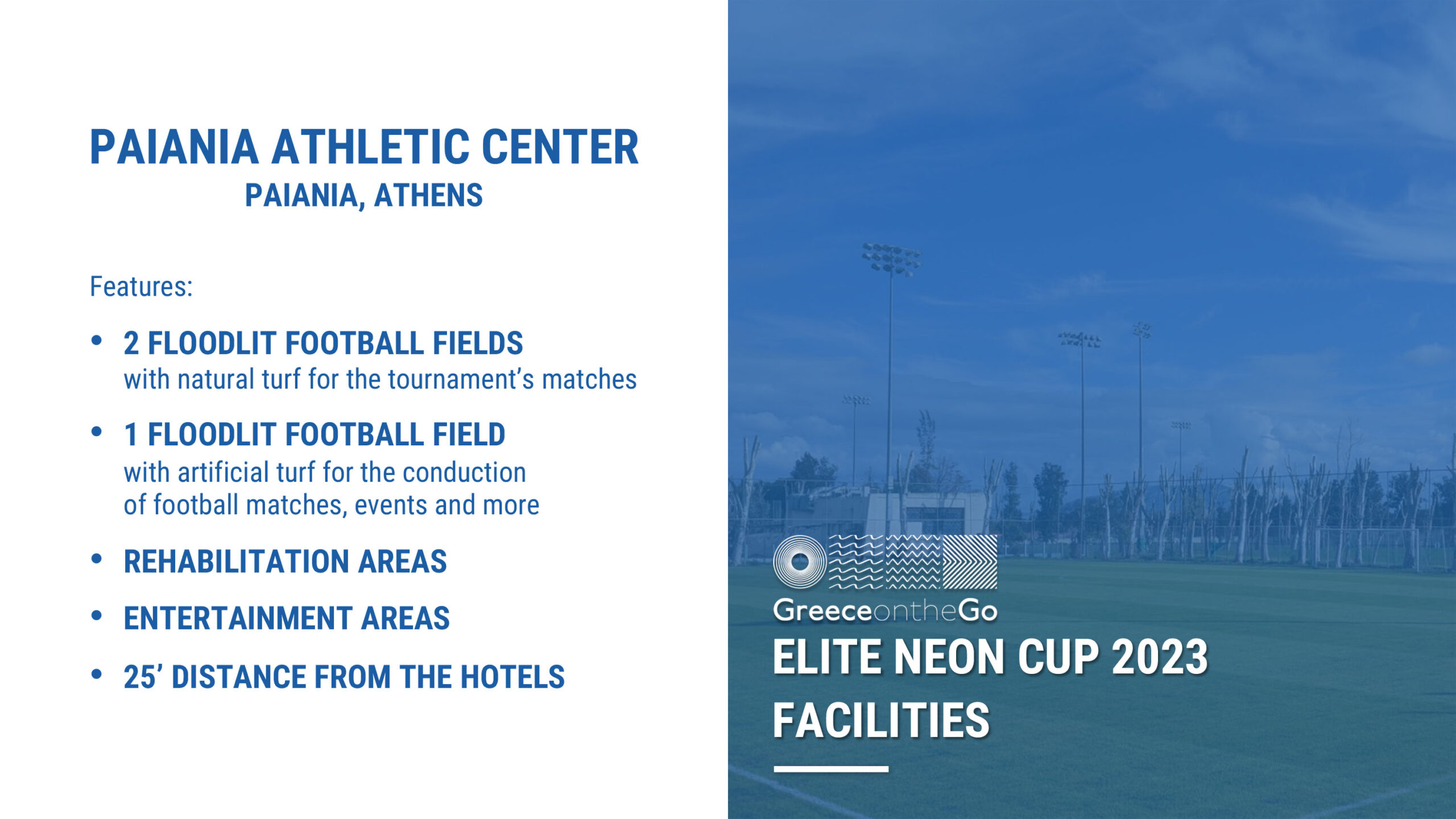 FEATURES:
2 FLOODLIT FOOTBALL FIELDS with natural turf for the tournament's matches
1 FLOODLIT FOOTBALL FIELD with artificial turf for the conduction  of football matches, events and more
REHABILITATION AREAS
ENTERTAINMENT AREAS
ACCOMMODATION :
HOTELS   3* &  4*  SPECIALIZED  IN HOSTING FOOTBALL TEAMS
FULL BOARD MEAL BASIS