Agrotourism and Culinary Vacation in Thessaloniki, Greece
| | |
| --- | --- |
| City | Thessaloniki, North Greece |
| Days/Nights | 6 / 5 |
| Trip story | Only 25 years ago, olive oil was mostly an ethnic product. Back in the day, the only way to find Greek yogurt and hummus was to travel to Mediterranean countries such as Greece. Times are different now, but there is still plenty to learn about these products and gastronomy. This agrotourism and culinary journey throughout Greece will help you discover the wonderful world of Greek food. |
Our Offer Includes:
Accomodation
5 nights | BB basis | 4* hotels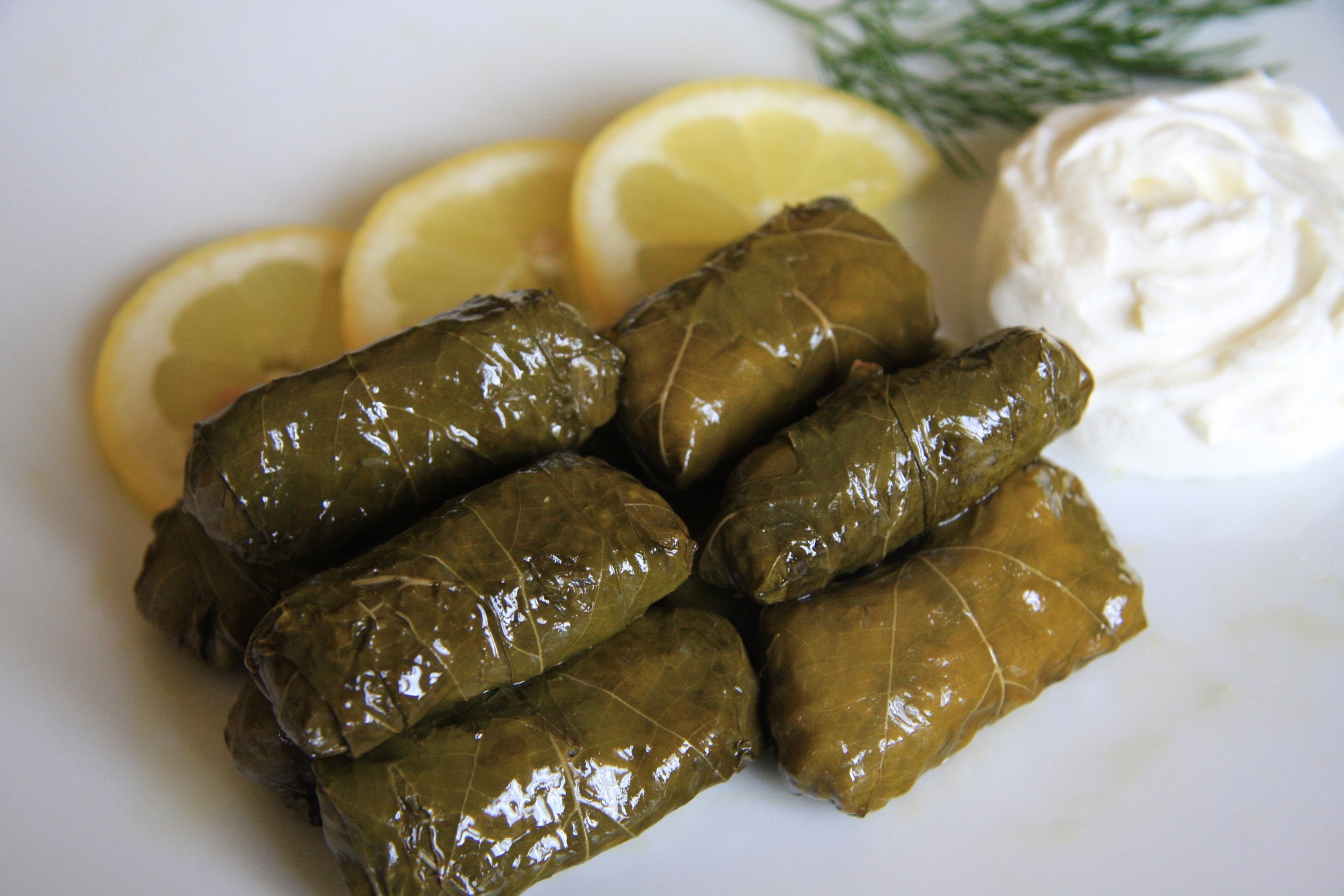 Highlights:
3 cooking lessons
Winery visit and tasting
Truffle hunting and tasting
Visit a honey park, farms, museums, and an oil press
Transportations in a luxurious van
1 daily meal (lunch or dinner)
5 nights accommodation
DAY BY DAY SCHEDULE 
DAY 1
12:00 – 13:30 Honey Park visit: After your arrival at Thessaloniki, you are ready to start your journey. It begins with a visit at a local honey park, there you will learn how bees produce honey, how many different types of honey there are, how many and which products are produced from honey, and of course, you will taste it as well!
14:00 – 16:30 Farm visit, cooking lesson, and lunch: Mr. Panagiotis will talk about a day in a farm, guide you, and show you every aspect of his daily program. After that, you will have a wonderful experience with Mrs. Martina first cooking demonstration, followed by a lunch of the dishes you've just seen her make.
In the afternoon, you will check in at Capsis Hotel Thessaloniki: After check-in, take a walk around the city center, Aristotelous Square, and Ladadika District, stroll along the Aegean water-front, or unpack and rest.
DAY 2
09:00 – 12:00 Leave the hotel for a visit to Meteora area: You'll drive southeast to visit wonderful Meteora. Serene, spiritual, magical, mystical, extraordinary, breathtaking, immense, inspiring, and impressive. These are only some of the words people very often use in an effort to describe the Meteora phenomenon.
12:30 – 15:30 Truffle hunting: A truffle hunt is on! Specialized truffle dogs will help you discover the truffle and pick them up. Cooking lesson of truffle pasta in the forest, which essentially replaces lunch and visit to the Mushrooms Museum. There, except the tour and the mushrooms tasting, you can choose for your purchases, between 50 mushrooms and truffle products that the museum has created.
16:00 – 17:00 Check-in at hotel, leisure time.
17:30 – 19:30 Monasteries visit: You will leave the hotel for the famous monasteries. A trip to Meteora offers the unique experience of nature's grandeur in conjunction with history, architecture, and man's everlasting desire to connect with the divine.
20:00 – 21:30 Dinner at a traditional tavern: After the magnificent feeling of the monasteries, time for dinner comes! You'll settle in for a family-style dinner featuring an innovative take on Greek cuisine!
DAY 3
07:00 – 08:00 Breakfast buffet and early check out of the hotel. After breakfast, you'll start driving to Grevena.
09:30 – 11:00 Visit to biological products and famous Greek feta of "Biopan": every kind of cheese and feta is here! You will learn the production steps, taste the products, and, of course, buy them! Yogurt, cheese of milk, gourmet cheese, and famous feta are waiting for you to meet them!
11:30 – 12:30 Visit to Kozani for saffron crocus: the second stop will be at Kozani for the famous local product named Saffron Crocus. In ancient Greece, the saffron crocus was considered a rare pharmaceutical plant. Hippocrates noted saffron could be used as a natural painkiller, aphrodisiac, wound healer, and remedy for upset stomach or insomnia.
13:00 – 14:30 Lunch at a family restaurant: you'll make a short drive to a family restaurant for a traditional country lunch in the mountains, along with a number of local families.
15:00 – 16:00 Check in at Sklithro traditional stone guesthouse: drive to Sklithro village and check into Agorari guest house! Traditional stoned apartments will be waiting for you.
17:00 – 18:30 Drive to Nymfaio Bear Sanctuary: former circus bears that couldn't adjust to their natural habitat and bears that were living in inhumane conditions were finally given a refuge in 1993. The Arcturos Environmental Centre created a mountain sanctuary for them above Nymfaio. Get to know the beautiful brown bears up close.
19:30 – 21:00 Greek products dinner: a few meters walk from your apartments is one of the best restaurants in Greece. Thomas Tavern awaits you for a culinary experience, only Greek products allowed of course!
DAY 4
07:00 – 08:00 Breakfast at hotel and arrival to Thessaloniki: you'll leave the hotel early to get the road to Thessaloniki.
09:30 – 11:00 Oil press Ecomare visit: the first stop you'll have today is at an innovative modern oil press, where you will learn the cultivation techniques for producing olives and enjoy olive oil and its products.
12:00 – 14:00 Visit with The Women's Agricultural Cooperative of St. Anthony: you'll leave Ecomare oil press to have a demonstration of making traditional dishes by the women from the St. Anthony's Women's Agricultural Cooperative. They'll also give you a small tasting before you head to lunch.
14:30 – 16:00 Lunch at Perek Restaurant: you'll make a short drive to the Perek's traditional restaurant. There you will have the opportunity to discover and sample traditional recipes from Pontus and all over Greece, made with pure, fresh ingredients.
16:30 – 19:30 Free time, rest time at the Capsis Hotel.
20:00 – 21:30 Dinner at Takadum: a unique taverna in the city center above Ladadika area. Beautiful Valaoritou area hosts the best bars and tavernas of the city!
DAY 5
07:00 – 07:30 Breakfast buffet at the Capsis Hotel Thessaloniki.
08:00 – 09:00 Market tour: enjoy a morning walking tour of Thessaloniki's Modiano and Kapani markets, a few blocks from your hotel.
10:00 – 13:30 Leave the market for a visit to two of Thessaloniki's world-class museums: with your guide, you'll visit Thessaloniki's Archaeological Museum and you'll then walk to the nearby Byzantine Museum for a guided tour, followed by a light lunch in the museum's café.
14:00 – 16:00 Visit to Mariana's Vine Leaves: now you'll drive to an innovating vineyard farm. There you will have a cooking lesson with Mrs. Mariana, her traditional recipe of stuffed vine leaves. Also, you will have a tour of the facilities of the farm and a light lunch!
15:00 – 17:00 Drive for a visit to Gerovassiliou Winery and Wine Museum, plus a tasting of their wines: you'll drive for a couple of minutes to visit the beautiful Gerovassiliou winery, owned by Vangelis Gerovassiliou, an innovative winemaker, who with his collection of more than 3,000 corkscrews as the centerpiece, has also created a historical wine museum.
17:30 – 19:30 Free time, rest time at Capsis Hotel Thessaloniki.
20:00 – 21:30 Dinner at Agioli: walking by the sea is a restaurant called Agioli. You'll settle in for your last dinner of this journey.
DAY 6
DEPARTURES OR TOURING ON YOUR OWN.
Included Excursions
Anel Honey Park
Greek Feta Biopan
Oil press Ecomare
Marianna's Vine Leaves
Truffle hunting and tasting
Gerovassiliou Winery
Mushrooms Museum
Kozani's Saffron Crocus
Partali Farm
Guided tour to Archaeological and Byzantine Museum
0px
Agrotourism and Culinary Vacation in Thessaloniki, Greece