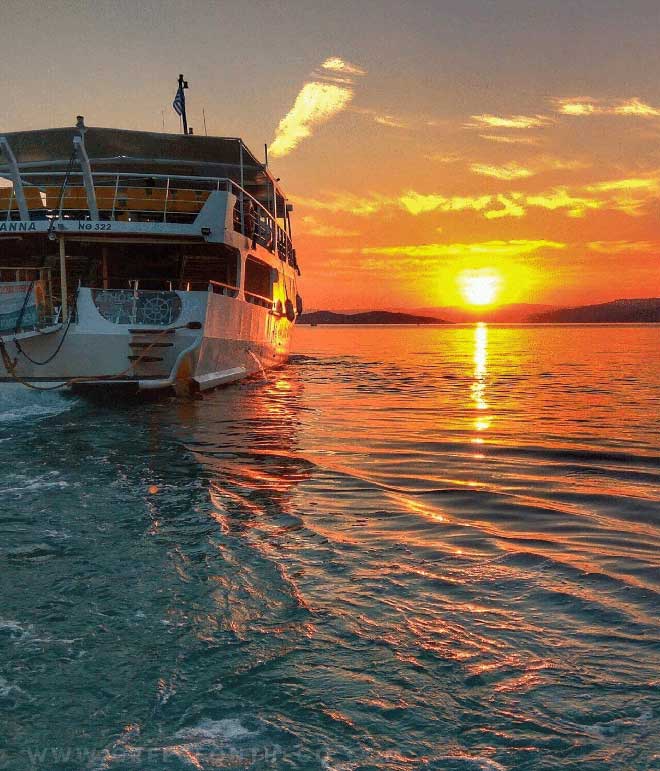 Halkidiki Cruises
The Holy Mountain a standout in a lifetime of travels located in the eastern peninsula of Chalkidiki, Mount of Athos is one of the most amazing travel experiences of a life time. Feel the spiritual aura of this seductive place and admire Unesco Heritage site, the magnificent architecture of the Byzantine monasteries along with the majestic landscape surrunding them. As far as the rule which is known as the "avaton", forbids access to female, a cruise to the shores of Mount Athos is a great advantage for them to approach this unique land.
Leisure Cruise
Enjoy a full day swimming cruise / a sunset tour / an adventure experience.
Jump into the open sea and admire the marvelous beaches of Halkidiki Peninsula or explore little Islands. Enjoy a barbeque meal on board under the mesmerizing sunset.
Includes
Transfer services to the starting point of the cruise (roundtrip)
Participation to the cruise
Meal on board (leisure cruise)